Berlin, 30.3.2019 For the first time, the Green Product Award and the Green Concept Award were in Munich at the international craft fair - and how ...

A total of 130 exhibits from 34 countries were curated by the organizer of the Green Product Award and presented on the 300 m² exhibition area - divided into the areas of architecture, office, living, fashion room, children, bathroom, and sleeping.

A highlight of the first day was definitely the tour with the participants of the award, the ceremony of the category winners and overall winners in the evening.

The tour was led by Nils Bader, initiator of the Green Product Award. A short presentation of all the exhibits by him, the participants or the jurors were given here.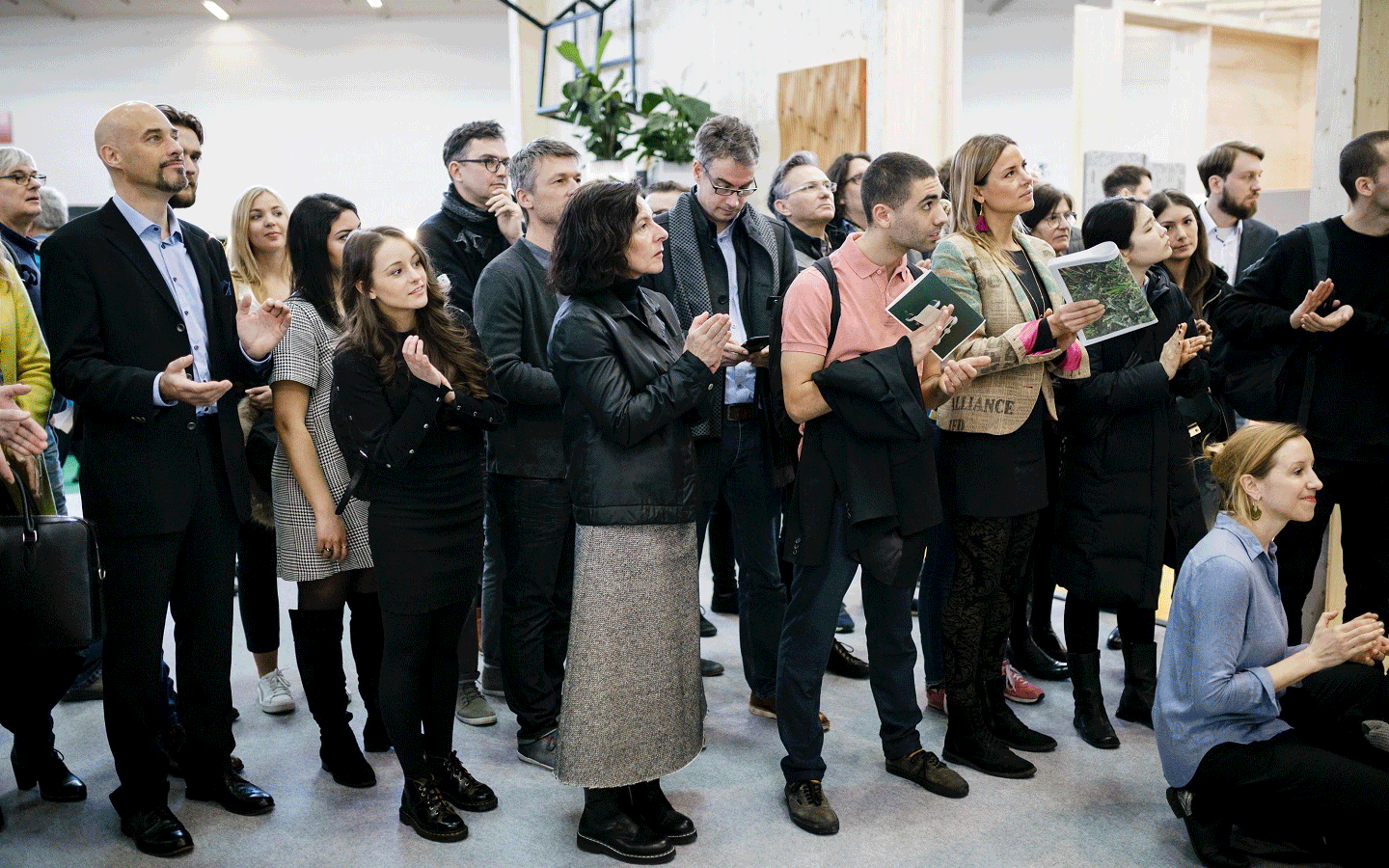 The winners were announced at the award ceremony of the category winners. Juror Prof. Claus Christian Eckhardt gave direct feedback to the winners of the best concepts.




The evening's presentation ceremony was hosted by Franz Xaver Peteranderl, President of the Crafts Fair (GHM), and the overall winner of the Green Product Award (Studio Hartenstein for "Sysboard Wall"). The Green Product Award Best Craftmenship, handed over by Dieter Dohr, Managing Director of GHM, went to Beck Fastener for "Lignoloc".

The best green concept was awarded to "Orchid Pavillion" of the National University of Taiwan. The award was accepted by the Consul General of the Taiwanese Embassy in Germany, who accompanied the specially arrived winners.


The selected participants of the Green Concept Award were shown in the Future Shop. In addition to the many prototypes on-site, such as "Soapbottle", "Shards", "Cre8", "Shell", "korkon", all concepts were also digitally shown in the cinema (those not present).

NEW: Just in time for the exhibition, the new Green Product Book "Green Trends & Styles 2019" was presented with the participants of the 2019 Awards with 134 pages, which can now be ordered online.

Also new was the Green Pop-Up Store, with green products to take away. Here were brand new products such as "seed confetti" or writing sets made of grass paper from "Kissmyworld".

On the specially prepared forum area of ​​150 sqm, visitors could experience a varied forum program from 10 am to 4 pm on 5 days. International attendees of the award, as well as national and regional experts gave insights into new materials, sharing approaches, innovation management and of course new green trends & styles in 30-minute slots against the background of their own approaches.

Networking, Sales: Many of the participants addressed the audience's questions over the entire period, but also used the time together to exchange experiences and start joint projects.

While the organizers are now retreating briefly to prepare the details for the next Awards 2020, prospects are now invited to vote for the Audience Awards or submit their products and concepts directly.